The Research is in: Your Brain Needs Breaks
We aren't wired to sit in back-to-back meetings all day, yet it's a pattern many of us (we're guilty too!) have slipped into since the pandemic began.
A recent Microsoft study of brainwave activity among people in back-to-back video meetings showed a cognitive decline in people's ability to focus and engage, and an increase in stress.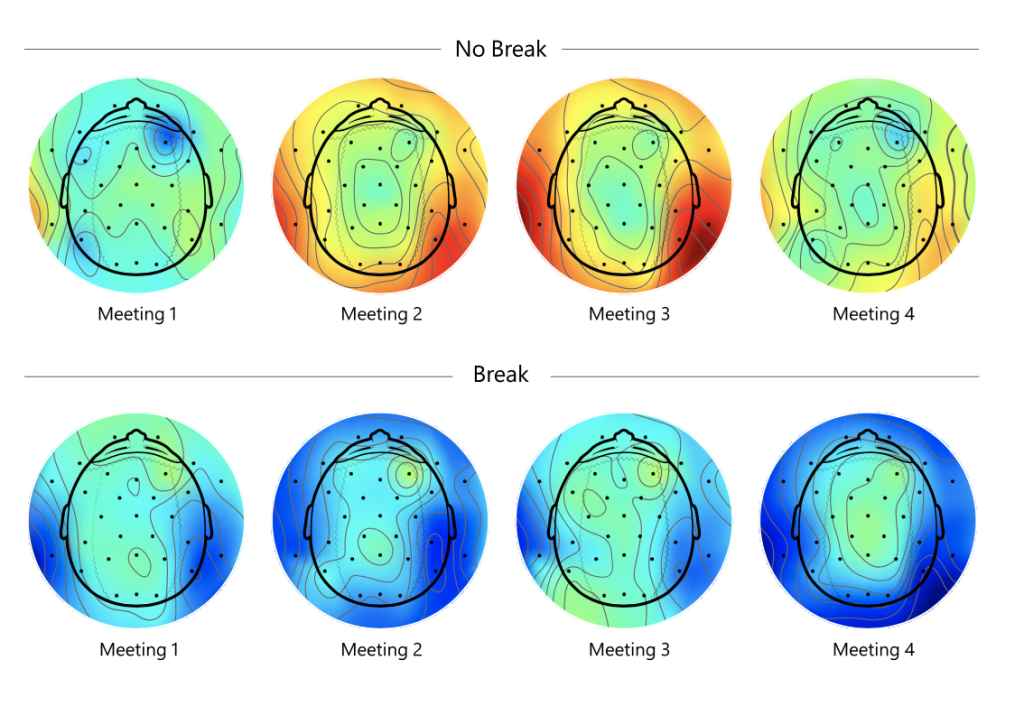 The takeaway? Breaks, even short ones, are important to make the transition between meetings feel less stressful. 
The research showed three main takeaways:
1. Breaks between meetings allow the brain to "reset," reducing a cumulative buildup of stress across meetings.
2. Back-to-back meetings can decrease your ability to focus and engage.
3. Transitioning between meetings can be a source of high stress.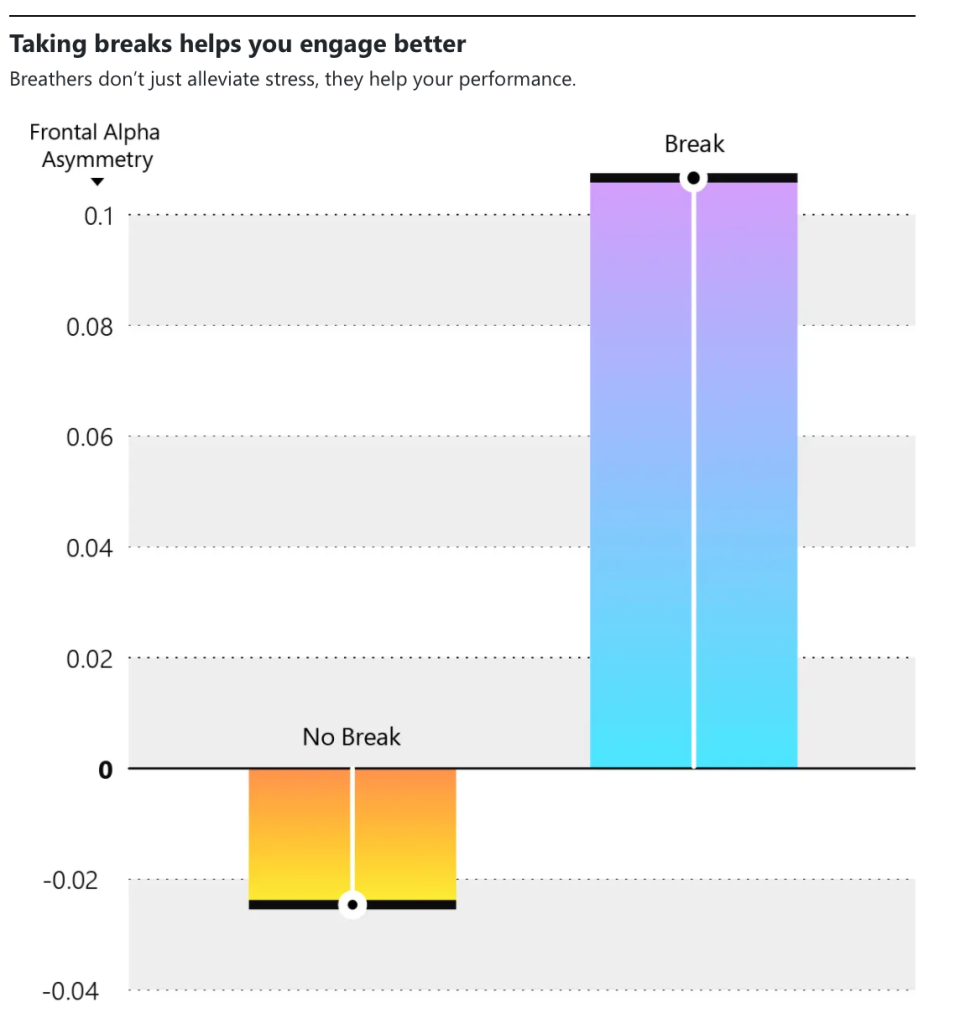 Working Well Tip
Consider how meetings are structured in your organisation. Are they all 60-minutes by default? For our internal meetings, we've switched to 50-minute meetings (or less) to help our brains reset and refocus between meetings. What we're getting better at? Not talking through those 10 minutes anyway! 
Read the Microsoft Work Trends Index research here: https://buff.ly/3aqS7ig

Book a call to learn how our practitioner-led support can impact your organisation's approach to managing the messy intersection between life and work.