Join us this R U OK? Day for an exclusive online panel
We know that many new parents are not OK this year. Life with a newborn is hard enough without the added stress of a global pandemic.

COVID-19 restrictions have meant many new parents are experiencing one of life's biggest transitions without their village around them. Parents of pandemic babies are dealing with uncertainty and isolation in many stages of early parenthood, from the delivery suite to missing out on the collective joy that comes with celebrating a baby's arrival.

There has been a dramatic rise in the number of calls to postnatal helplines and support services, and with 1 in 5 new mothers and 1 in 10 new dads experiencing anxiety and depression even before the pandemic began, experts are warning cases of perinatal distress will spike.

For many new parents, their mental health concerns and emotional stressors are very real. More so than ever, we need to be supporting and addressing parents' mental health and wellbeing.
Here at Transitioning Well, we're focusing on creating and delivering the best evidence-based practical and supportive solutions for workplaces at this time.
We've partnered with The Father Hood to help drive positive cultural change, and recently received Federal government funding to expand out work in this important area.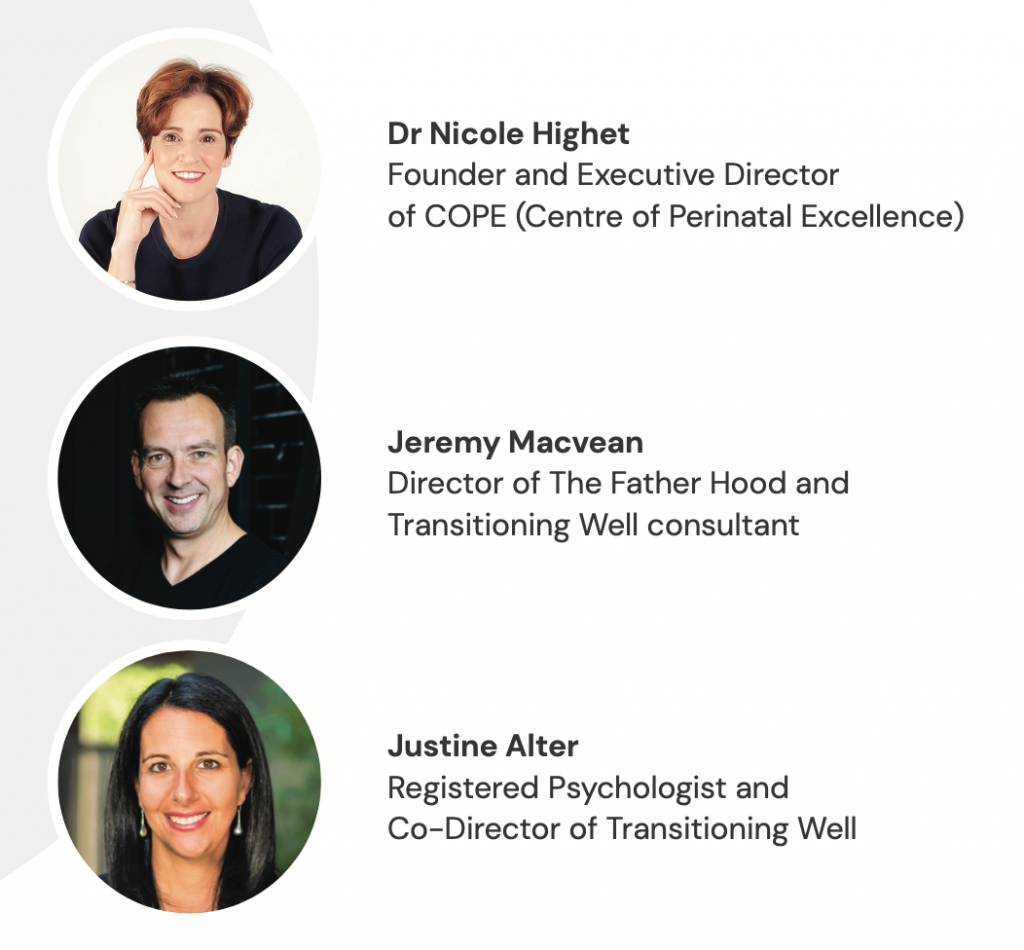 Recognising the need to do more, we're bringing together our partners, the Centre of Perinatal Excellence (COPE) and The Father Hood to share their expertise during these extraordinarily tough times.
Join us this R U OK? Day for an exclusive free online event hosted by Transitioning Well on 'Supporting Your Parents During the Pandemic'.
THURSDAY SEPTEMBER 9, 2021, 12:30pm – 1:30pm AEST
Join our three panellists, and special guest moderator Dr. Laura Kirby, as they share their stories, discuss tips for parents navigating this time, and walk us through practical strategies for employers to support new parents in the workplace.
This event is open to everyone – leaders, HR, executives, parents, and kids! You'll be able to submit questions ahead of the event (email them to info@transitioningwell.com.au) or ask the panel live during the event. We hope to see you there.